Looking for some vitamins on a blind date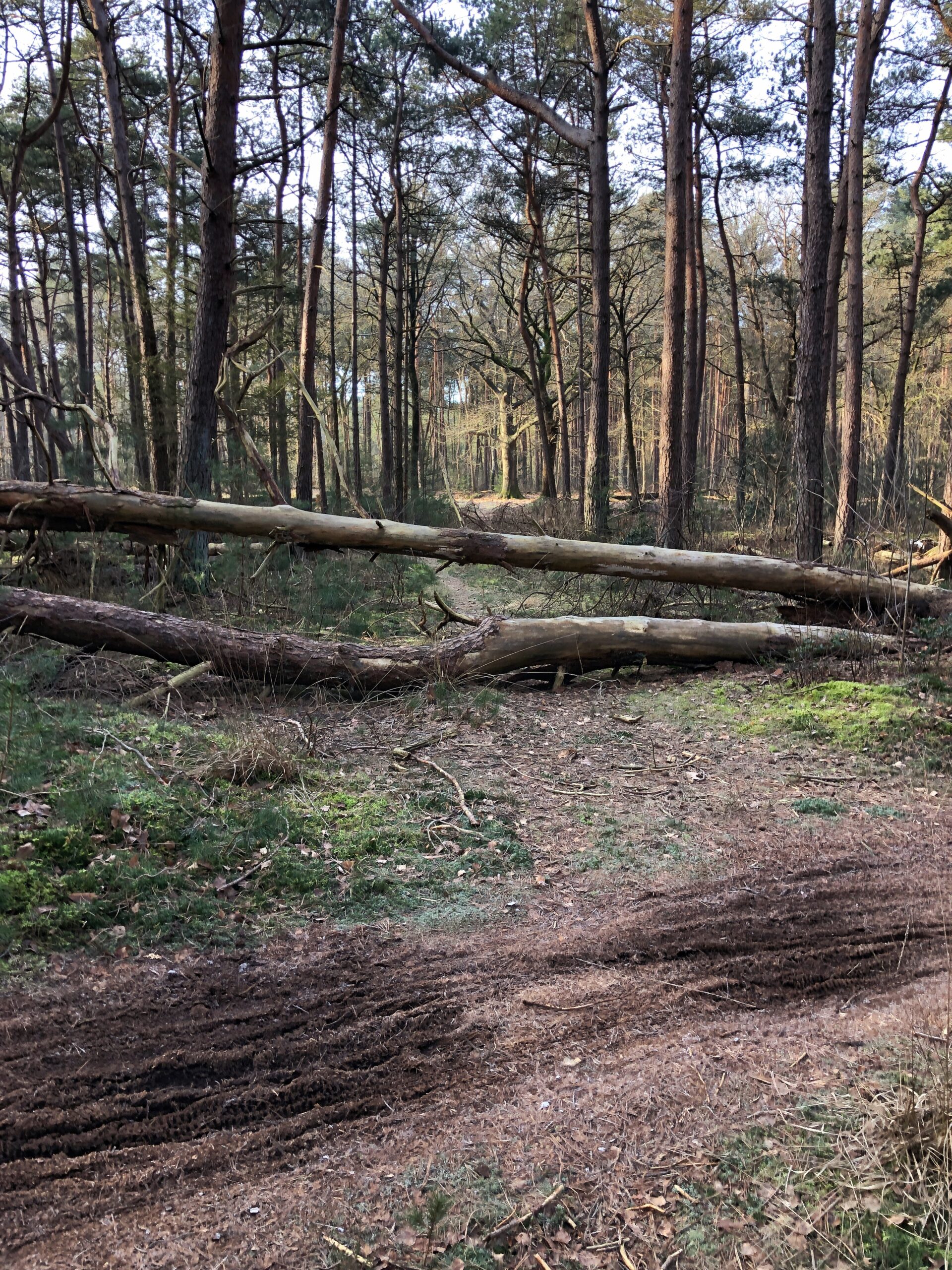 Embrace discomfort
The world has been turned upside down for quite a while now. Almost a year now our lives and that of millions around the world have been controlled by the COVID19 virus.
From keeping distances and washing hands we ended up in partial and full lockdowns where schools closed, lessons were taught online, where grandfathers and grandmothers in nursing homes were no longer allowed to receive visitors, the catering industry went down, we ordered more and more online in webshops and many people lost their jobs. I'm not even talking about overcrowded IC units, and all those people who died from this terrible virus.
Embrace discomfort
Every time we, admins of the Walking Peakers, made plans, we were again dependent on the measures in force at that time.
Our last group walk was in September 2020. Where in other years we were walking somewhere in the Netherlands every 2 to 3 weeks, we could count them on one hand in 2020.
We had so many plans. One of them was going abroad and walk with other Peakers around Europe. Well, we managed to do at least one walk in London in January 2020 and that was it.
I generally have a positive attitude and try to see everything from the positive side as much as possible. I read a post from Jordana Brown on the MPC official Facebook page, where she said, embrace discomfort. With this she was referring to the start-up of the new MPC2021 program and that everything did not go smoothly and without problems. Instead of complaining about what is wrong she said, embrace discomfort. That's exactly what I did today. And that's the reason why I started Looking for some vitamins. I didn't want to get stuck in what is impossible. I was looking for opportunities, for challenges, as I have done before.
So we organized a Blind Date for our Walking Peakers in the Netherlands. Not being allowed to walk in groups, this turned out to be a nice alternative.
We asked our Peakers to fill out a form, tell us how far you would walk, how far you will travel for it and we will link you to another Peaker.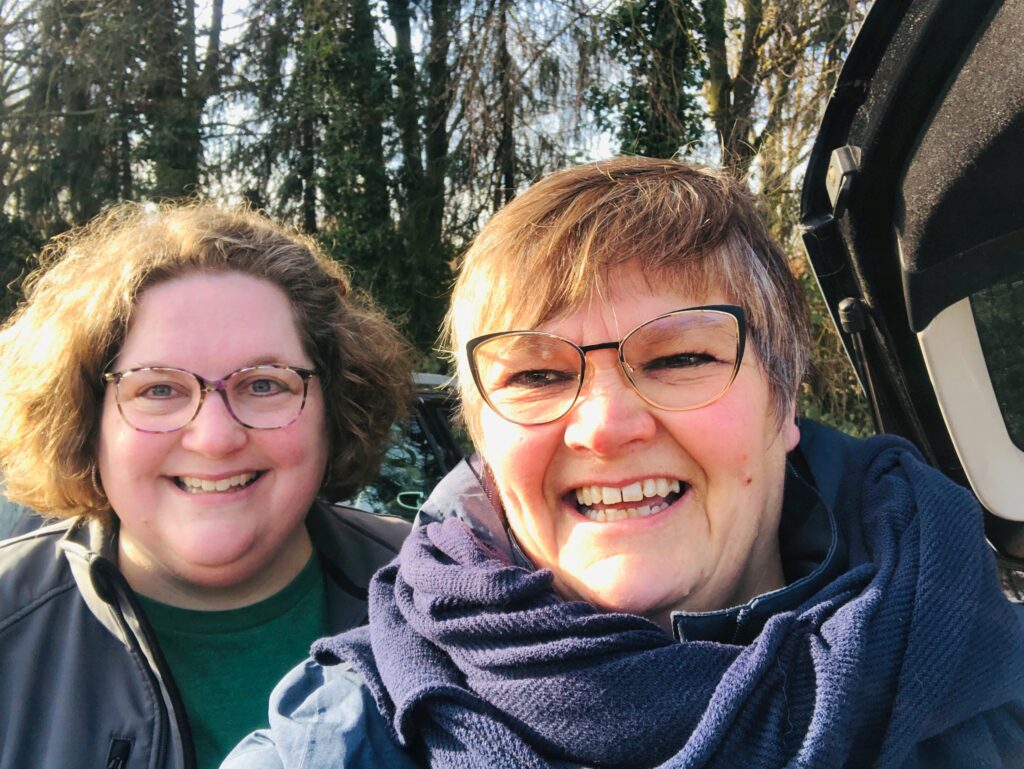 My Blind Date
I was linked to Jolanda.
Jolanda lives in Ridderkerk, not far from Rotterdam. From my place to hers it's an hour and a half away. We decided to look for a walk halfway.
We met a couple of times on other occasions but never had the opportunity to really walk and talk with each other.
Jolanda is currently without a job but will soon start as a secretarial assistant in the Education and Student affairs department at the 3mE faculty of the Technical University of Delft. That's quite a mouth full, but luckily for Jolanda she has a lot of experience in that part.
For our walk today, I let Jolanda choose a walk and so we ended up in Hollandsche Rading.
Hollandsche Rading
Hollandsche Rading is a very small village in the province Utrecht. The village has only 1555 inhabitants and furthermore, it lies on the border of the province of North Holland and for that reason has often been controversial in history. It has even sparked several wars. The village is located directly on the Hilversum – Utrecht railway. On this railway we see special overhead wire portals also called the Gothic arches.
We had agreed at this station for the start of our walk.
Expectations
It was the first time for Jolanda to walk a long distance. All this time she felt she would not be able to keep up with the walks organized by the Walking Peakers. I was a little bit shocked because I never realized that people would have that feeling when seeing all our enthusiastic photos and messages from the walks. We have always seen walking as something accessible that everyone should be able to participate in. Apparently, there were also Peakers who therefore dreaded walking with us, afraid that we were walking too fast and too far.
It gives us something to think about again!
Walk and talk
Walking with someone you don't or hardly know also brings along a bit of healthy tension. What are we going to talk about? Do we have common ground? Is that enough to spend about approximately three till four hours in each other's company?
When we linked the Peakers for a Blind Date, we tried to make an estimate for this, but it always remains a gamble. As for linking myself to Jolanda, it couldn't have been better.
It turned out we had much the same taste for music, read the same kind of books and our love for the city of London.
I now also know from experience that walking and talking can lead to very surprising conversations. Conversations that go beyond the superficial conversation about the weather, a program we've seen or our work. Mostly this is how the conversation starts but gradually the content of the conversation changes.
Because you are not always looking at each other while walking, I notice again and again that people I walk with reveal themselves more easily.
Our conversation turned to the influence parents have upon us. Even now being adults and living a life of our own. Making your own choices and let go.
And while we had this conversation, we enjoyed the surroundings of our beautiful walk, somewhere in another beautiful part of the Netherlands.
It was a beautiful day; the sun was shining and what more did we need in my search for "Looking for some vitamins".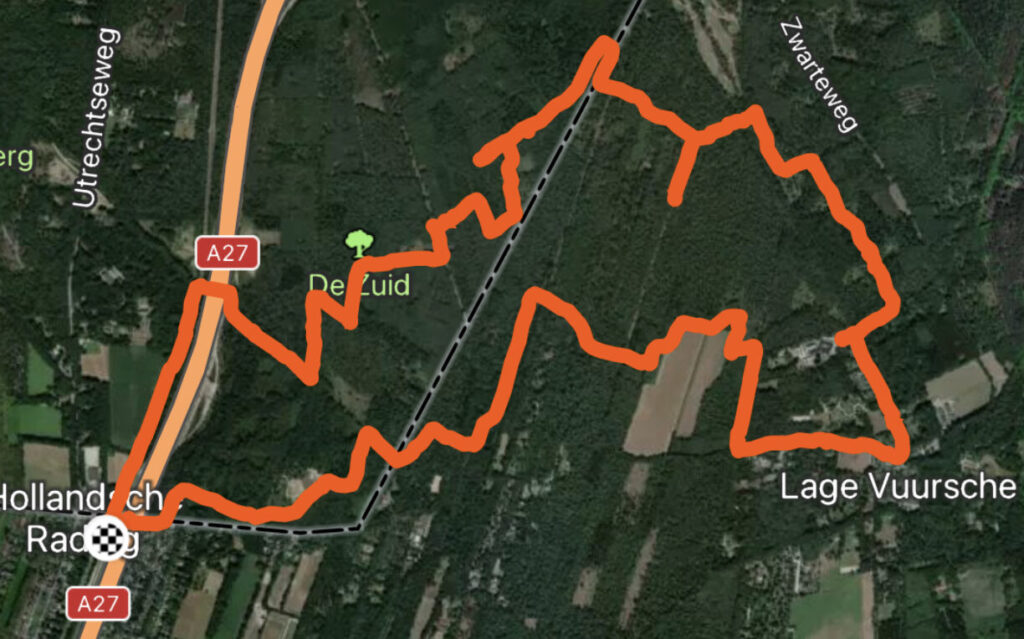 Thank you Jolanda for being my Blind Date today and congratulations, you did it, you managed to walk a 12,5km!