High Hopes Hike 2019
High Hopes Hike 2019
Be a knight of your goal
And a warrior of your dream!
It was on a Friday evening sometime in March when my love and I decided to join the High Hopes Hike 2019, organized by Bloodwise. I admit we were under the influence of a nice glass of wine and in a moment of madness we signed up for what Bloodwise described as a fun and challenging event which would surely leave lasting memories on the stunning Pap of Glencoe. Well, it was stunning and did leave some lasting memories, but lets start at the beginning, for signing up was the easiest part of the challenge.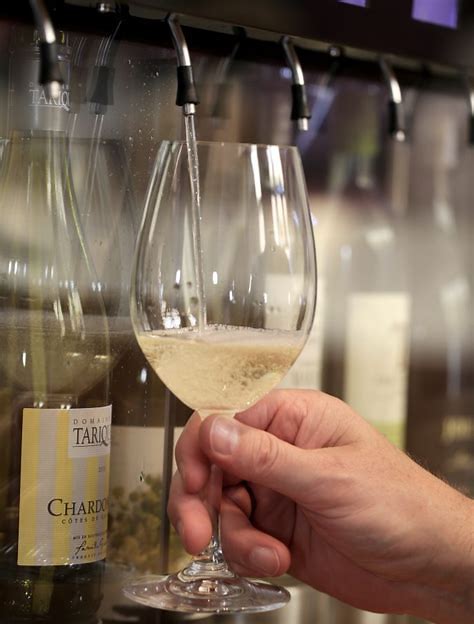 Preparation
When we signed up in March, a couple of months ago, I was enthusiastic. Being a MPC member now for almost two years, I have done things I never thought I was capable of. Climbing a mountain? Never done it before. I thought it might be my real challenge for 2019. Besides walking all over the Netherlands, this would be a real personal challenge to me.

For those who don't know me that well, I am the one who does things whitout having any idea what the consequences might be. I read it, I like it and I dive right into it, 100%, without overlooking the big picture. It happens to me over and over again. Lucky for me, I have a husband who slows me down from time to time. But not this time; he said we can do this. As time went by I started thinking about it more and then one day there was this big envelope from Bloodwise with all the necessary information. All of a sudden I wondered if I could really do this? And at the same time a little voice inside my head said to me, you can't say A without saying B…
Saturday 25 May 2019
It's early in the morning, when an über takes us to the railway station in Glasgow. There, a bus is waiting for us to take us to the Glencoe Inn. As we leave the city of Glasgow, we immediately recognized some places from last year when we did the West Highland Way. Again we were struck by the beautiful landscapes and the views of this amazing country, a song of Coldplay came out of the radio speakers singing, "I feel my heart beating, I feel my heart beat beneath my skin." It couldn't be more striking. I felt my heart beat beneath my skin, because in a flash of a moment I realized, enthusiastic as I can be, I signed up for something I had no idea of what's it would involve. I have never ever hiked a mountain. We did the West Highland Way and we did Arthur's Seat, but I knew this was going to be something totally different. All of a sudden I got nervous. What if I couldn't make it? It seemed such a nice challenge under the influence of a glass of wine back in March.
Pap of Glencoe
Before we started the hike, we got a few instructions from some serious Mountain Hikers. Scott, Anna, Kate and James were our guides for today's hike. At the beginning Scott made the joke that the dangerous part of this hike would be getting us in one piece on the other side of the road. He, probably did it to break the ice, but it did not ease my mind! As soon as we passed a gate, some sort of entrance, the path took us up to the hillside. The weather that day was not going to work with us, since it drizzled and later on even rained. But hey, let's not spoil the fun! Pretty soon steep uphill work began, but looking back, views opened up behind us. We could look over Loch Leven to Loch Linnhe.
At some point we had to wait for the whole group. The last part should be a technical tough part and the Mountain Hikers wanted to keep the group together.
I think at that point my nerves reached the highest level. I wanted to go back, especially after another couple, who I thought did this with their eyes closed, said they were not going with us to the top. I looked at my love (maybe we should not go any further too) and all he said was; no way, you are not going back, you are going to do this! Oh boy, does this man know me. If he let me go down he knew that I was going to regret it for the rest of my life.

In this last part to the top we had to step over a cliff. The part I stood on was no wider than my two feet. How the hell was I going to do this? And then there was Anna. She stood there to help me cross over and I couldn't accept her help. I felt so awful, I asked her if it was okay if my husband took her place. To her it was absolutely no problem, but I felt awful for it seemed I did not trust her that much and I appologized. But Anna somehow understood, there was no pushing from her side, no comment, she just stepped aside and let my husband help me.

As soon as I crossed over, the people in front and behind me started to cheer and applaud. And this awesome lady called Claire shouted at me, "well done, Wonderwoman!" It makes you feel so good knowing there is a group that supports you all the way. As we reached the top, tears were running down mine and other faces. Despite the fact that the mist left us with no beautiful views, we all achieved a goal, and that made us very proud. Lots of pictures were taken despite the bad weather.
Going up meant, at some point you have to go back, and going down is not always easier. Anna taught me so much on my way down. She stayed with me all the way and talked me through it.
She taught me to hike with a pole, how to walk sideways, and kept on talking to me knowing I was having a rough time.
When I walk with my Dutch Peakers In the Netherlands, I keep talking to those having a hard time. Now Anna did the same to me. She kept talking even though I said I would have a bad night of sleep because all I would hear all night was her talking to me. She talked about all her adventures, all the countries she visited where she did this kind of work, for more than ten years now. A job at the office was not something for her, although it would paid better, she said.
And in the end there was also James. He helped me on a path with a lot of little rocks which started to roll as soon as I set foot on them. James let me put my shoe against his, let me put my hand on his shoulder and with the other hand on the pole we got down. At some point it really made me laugh because I felt like a blind person, walking with one hand on his shoulder and the other one on the pole. When I told him, he said he had climbed the Ben Nevis with a blind person! Aren't these Mountain Hikers amazing people?
Anna, unfortunaly we didn't got the chance to say goodbye, since you had to help somebody else in the end, but to me you were amazing. You taught me, motivated me, encouraged me, gave me instructions and compliments. Wherever you are, whatever you do, you will be forever in my memories and one day you will be a damn good teacher! James thank you so much for helping the blind and the awesome tip for a good whiskey! Last but not least, thank you Bloodwise and in particulary Stacy, for this fun and challenging event. It was challenging, it was fun, it was hard, it was wet, but above all, it was awesome! I won't do it again tomorrow but who knows, maybe someday…