Swallows and Coconuts
Swallows and Coconuts
You might think this is a funny title for another blog of the Walking Peakers. In fact it is. And could I have known in May of this year that I was ever going to use it in one of my blogs? Never. I always say that I believe there is no coincidence and this proves it.
If you know our host of today well, or had the pleasure of joining her on an Outlander tour she did this year in may during the MPC2019 Event, you know why it's no coincidence.
For those of you who haven't got a clue what I'm talking about, I am refering to swallows and coconuts, a famous scene from Monty Phyton, and how our host, Antonette de Groot, performed this scene together with the host of the Outlander tour at the Castle of Doune.
Why it's no coicendence? Today she hosts us on a walk in her backyard and guess what, swallows and coconuts are involved. Well the swallows were , I haven't seen any coconuts. Yet.
Smile you're on candid camera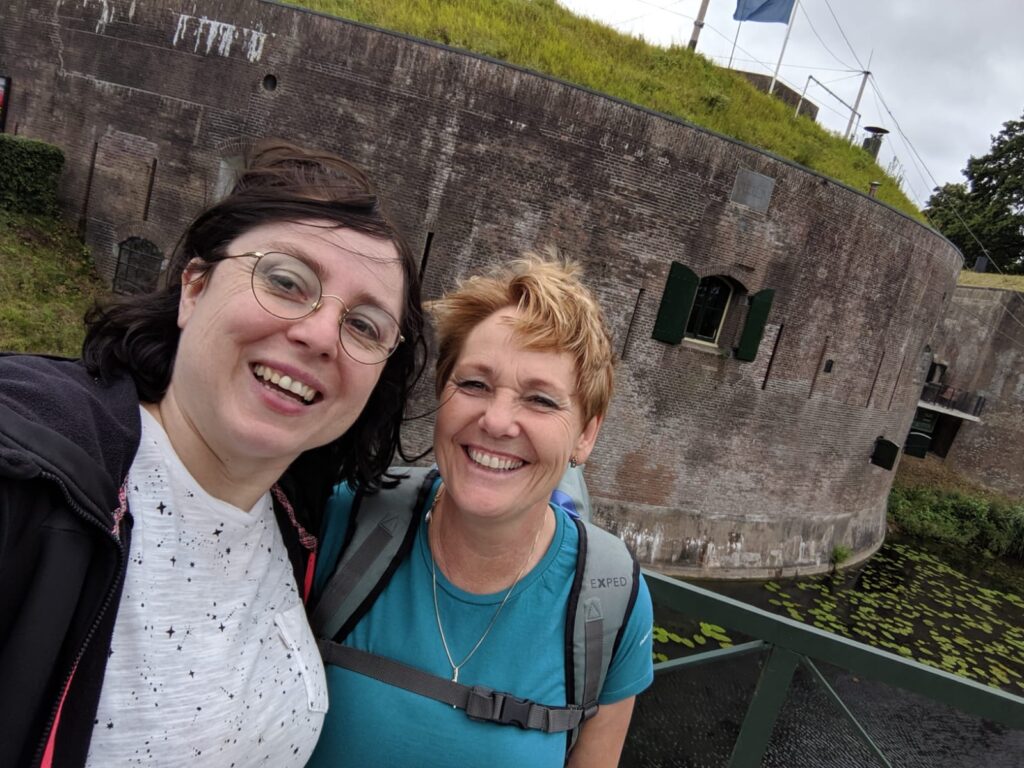 Further introduction of Antonette is almost unnecessary. She takes your picture without you having the feeling there's a camara pointed at you. She's a very talented photographer. Until I met her, I was not a fan of photographers and hardly ever let anyone take a picture of me. I always thought I looked stupid on a picture. But she changed that, and many of the pictures you see in my blogs are made by her.
If you don't know her from her pictures , you must know her and Annemarie, for together they are the face behind the Foodie Peakers. They started this Peaker group almost two years ago and have grown tremendously ever since.
Castle Loevenstein
To join for a walk, we communicate through an app. The one who is hosting the walk tells us where and when we have to be somewhere. At the beginning of this year, we made a calender of those who wanted to organize a walk. But as I told you in one of my other blogs, we also love to do things spontanously, and this was yet another walk not planned. But sometimes another walk is cancelled and an alternative is organized by one of the other Walking Peakers.
This morning we gathered on the parking lot near Castle Loevenstein. Although Scotland has over 3000 castles, in the Netherlands we have about 1300, and Castle Loevenstein is by far the most famous. It was built in 1361, on a strategic place where the rivers Maas en Waal come together.
In 1572, this Castle Loevenstein belonged to the Geuzen.
It's our William of Orange who reinforced the Castle and made it a state prison. You might have heard the story of one of the most famous prisoners at that time who escaped in a rather spectacular way, Hugo de Groot. He was held prisoner in this castle and managed to escape in a bookcase.
But no time for reading today, we have some walking to do.
Swallows, Woudrichem and Gorinchem
As I told you in the introduction of this blog, I don't believe in coincedence. During our walk we passed by a nature reserve called Struikwaard. When in 1995 the water level became extremely high, dykes were improved, and that's how this nature reserve was created. More space was created for nature and the river, and a piece of agriculture land redeveloped. Also the safety of it's inhabitants was improved.
In 1997 a wall for Sand Martins (a swallow spieces) was built, and ever since 1998 these birds breed here. Sometimes you might even spot some kingfishers. In the same reserve you find also beaver huts and a small herd of fjordehorses grazing.
Antonette told us that it was her uncle, among others, who set up the foundation Atenatuur. The foundation is campaigning for more space in nature, and attention to climate change.
Woudrichem, a famous place
We continued our walk by crossing the Maas and walking alongside it to a beautiful little place called Woudrichem. Woudrichem is an old fortified town on the river Merwede with only 4600 inhabitants. In 2008 several scenes of the movie Oorlogswinter were filmed here. The film was also sold to several foreign countries under the title Winter in Wartime. In 2010 it even made it to the shortlist of the nine films nominated for an Oscar. Woudrichem was also the place were the television show Dokter Tinus was filmed from 2012 to 2018.
In this rather famous place we took the ferry to the other side of the Waal where we continued our walk to Gorinchem, another fortified town much larger than Woudrichem, with more than 36.000 inhabitants. Whereas Woudrichem belongs to the region Noord Brabant, Gorinchem is situated in the region Zuid-Holland. Both cities have a lot of history and historic buildings. In Gorinchem we took the ferry back to Slot Loevenstein.
Back at Slot Loevenstein, we had a lot of fun taking some group pictures. Although no coconuts were involved today, I know for sure you could hear them when we entered the castle. What I don't know is if they were carried by swallows!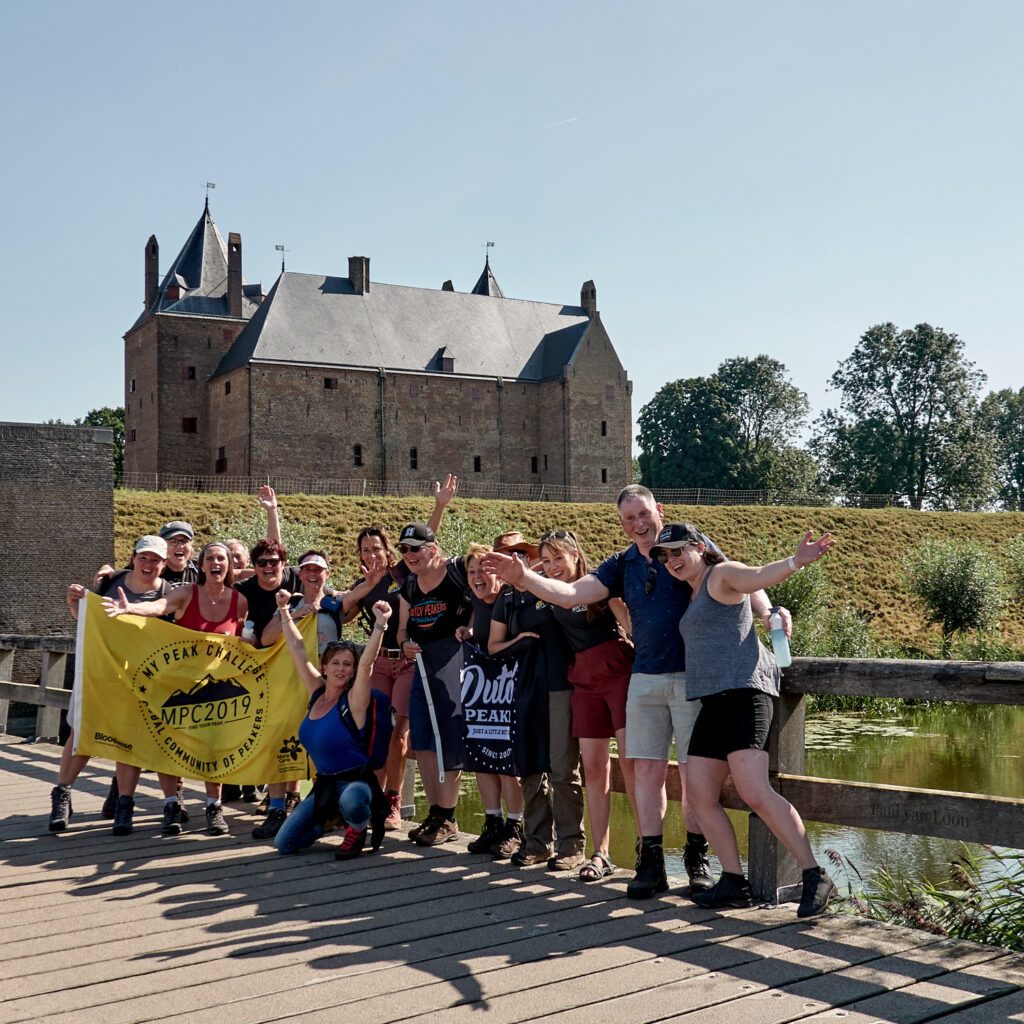 Thanks for the beautiful pictures, Antonette de Groot, Linda van den Ham and Ellen Overman😘