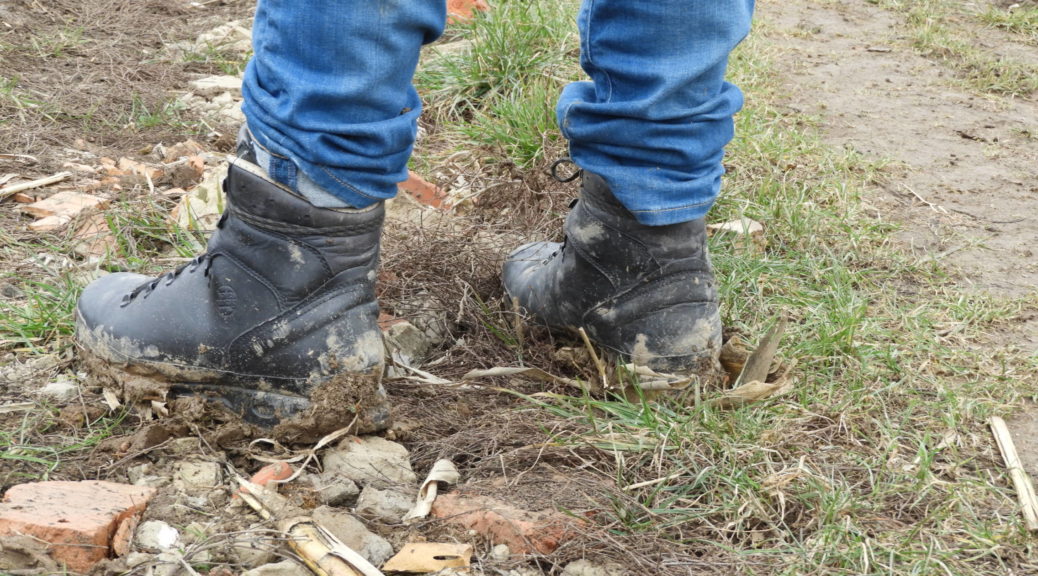 Let's walk into 2019
Let's walk into 2019
Don't walk behind me; I may not lead.
Don't walk in front of me; I may not follow.
Just walk beside me and be my friend.
-Albert Camus –
As I begin writing this, it's been raining cats and dogs during our drive through Germany. We are not traveling alone. In front of us with a huge trailer attached tot heir car are our dear friends and neighbours. Together we're drinving to Hungary to celebrate Christmas.
Budapest, Hungary
A little over a year ago our neighbours bought a house in a little place called Miklósi. It was a rather old house with a lot of surrounding ground. So far they have done a lot of renovation.Up till the day before we arrived, the workmen were busy making a second bedroom so we all (except for the children) could sleep in the house. Last summer they moved their mobile home to Hungary, and that's were the children are sleeping.
If you wonder what's in the huge trailor? How about two beds, matrasses, a big garden table, a cabin and some sort of a trunk. A second bedroom means you have to have some extra furniture!
The first day we drove until Bischofsmais, Germany, where we reserved a hotel room for one night. It was such a nice hotel with very hospitable people and excellent food.
Schläfflerstubn, Bischofsmais, Germany
Because of the Christmas hollidays there was a lot of traffic along the way. We decided to drive through Slovenia, because of a huge traffic jam in Austria. Driving through Slovenia saved us at least an hour. Apparently we weren't the only ones going on a holliday!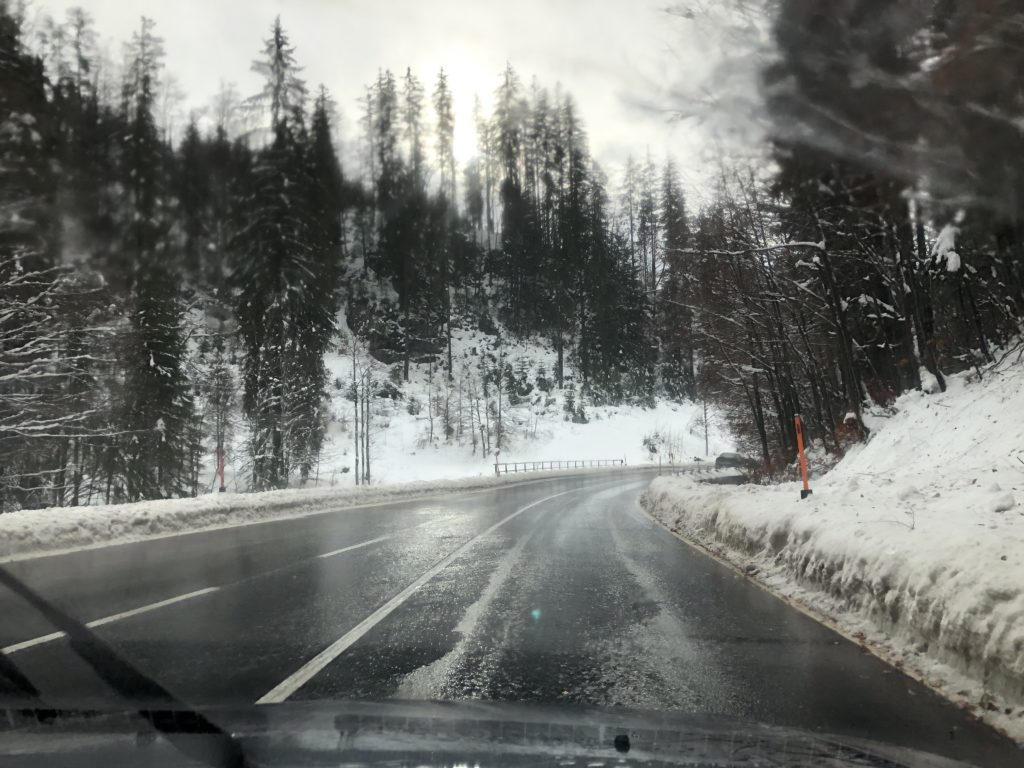 The last couple of weeks have been busy for me and my love. He had a lot of work that had to be done ( my love is a carpenter and runs his own business). People always think there will be no more days after the hollidays, and everyone wants their jobs done before Christmas.
For me, it had also been a busy period. Besides my work, I finished my challenge and at the same time was already thinking and planning a challenge for next year. I asked each and every Dutch Peaker to organize a walk in their own region. A little over 30 Peakers responded to my call. Amazing! Some of them wanted to organize, and others just want to walk.
Hoorn, the Netherlands

Hoorn, the Netherlands
So I scheduled 22 walks throughout the year in every region of the Netherlands and even included a whole weekend to one of the Frisian Islands. Each walk is organized by another Peaker. Sometimes even two! My personal challenge for 2019 will be walking all 22 of them.
I think it's an amazing new challenge for next year. Show me the beauty of your own backyard. Show me places I've never been before, Show me views that silence me. Show me nature in every season of the year. Let me meet new Peakers, reconnect with the ones I met before and treasure the stories they tell me. I'm so looking forward to it.
2019 is going to be a challenging year in many ways.
WHW, 2018

WHW,2018
Besides all these beautiful walks me and my love got infected with the Scotland-virus. Honestly I was already infected when I visited the country over 10 years ago, but every time I go back I get a little homesick leaving the country.
Last year we walked the West Highland Way. This year we're going to walk the Rob Roy Way.
After having walked the WHW I somehow got addicted to walking. After years of chronic pain, because of a severe Achilles Tendon injury, I was finally able to walk without almost no pain at all. And once you are addicted, there's no program to get clean. There is no withdrawl, no cures, no treatments. You simply have to learn to deal with it.
And when you don't? You begin to feel restless. You're desperatly seeking a way to do so anyway. A short walk(let's say 3 miles) is enough to adress some of the symptoms: restless legs, the need to go outside, and the bad temper because you stayed inside for far too long.
Zuiderdijk, Hoorn, The Netherlands
Not going for a walk means you lack of energy, you can't clear your head and you become uninspired. Does this sound familiair? If so, I'm afraid your an addict yourself.
All the more reasons why you should put on your walking shoes, grab your coat and go outside. Invite friends to come and join you and before you know it you have organized a challenge of 22 walks all over the Netherlands!
I recently read an article by a woman who also walks a lot, and she collected 55 reasons why it should be good to walk. Those of you who don't like to walk can hardly imagine, but it makes me happy. My body is producing two important chemicals ( endorfine and serotonine) which makes me feel relaxed. It really loosens me up and when I get back home I feel happy!
There was one other reason that appealed to me: walking teaches you more about your own backyard, to look at it in a different perspective. I can assure you it does and doing it with my love or my Dutch peaker sisters, it's also a social and cozy activity.
But back to our journey in Hungary. It's late in the evening on day two when we finally arrive in Miklósi. Over the next couple of days we celebrate christmas with our neighbours, made delicious food ouside, and me and my love did some walking.
We went to Igal, to enjoy the thermal bath, to Kaposvár to have a nice cup of coffee and take some pictures of a Christmas stable with wooden statues. So beautiful.
Igal

Kaposvár
On Boxing Day me and my love went to Tihany, a peninsula on lake Botania, and took a long walk. It surprised us that the isle was almost deserted. We passed some large resorts and there was hardly a soul there. But we also walked into some beautiful views of nature. I think it most be absolutely beautiful in the summer.
Tihany

Tihany, Bencés Apátság
Tihany

Tihany
Believe it or not but it was there, while walking, that I already got another idea, another challenge. I think that when I'm done with the Netherlands, my new challenge for 2020 should be walking as many countries in Europe as possible. Asking my European Peakers to organize a walk for me and for other Peakers in their country. How amazing would that be?
Thank you Hungary for the wonderful week we had. We'll be back, that's for certain.
Lake Balaton, Hungary


Lake Balaton, Hungary
And that's how 2018 came to an end. I did some awesome things and there will be a lot of them next year.
I wish all my readers a healthy and happy 2019 and let's walk into 2019!