The Challenge of a Peaker's Past
The Challenge of a Peaker's Past
To me, she was
those final steps
the turn around the last bend,
the house
with a light on
and a fire lit
and a faint laugh in the distance of the warm wind
That she was
She was my always coming home
-Atticus-
It was December 2017 when I told you in my blog, Auld Lang Syne, the challenge I had set myself for 2018: walking the West Highland Way. I trusted these words to paper and to all of you who read my blog, but it still felt so unreal and so far away. But by letting every one know I had a challenge to complete, I made a promise…and a promise is a promise. From that day forward I realized there was no way back, and it became more and more real.
The challenge picked up momentum on my birthday in February, when I was given a book of the west Highland Way by my neighbours and dear friends, Marco and Anneke. Family, friends and colleagues started asking where we would go on our holiday, and as I told them what we were planning, it became more and more definite. To everybody who would listen, I told them firmly, "We are going to walk the west Highland Way [WHW]." Every time I said it, however, there was this little voice inside of me saying, "Can I do this? Isn't it too ambitious?"
My doubts led me to remember my experiences before I was a Peaker. About five years ago I had a lot of trouble with my Achilles tendon. Walking was never without pain, and believe me I did so much to get healed. I even had my lower leg in a cast for three months. Do you know how much you still can do when only your lower leg is in a cast? I cycled all across the Island Ameland when my sister and brother were walking it. But that's another story. At that time the doctor was not very happy with me doing all these things and not taking my rest.
At first my efforts to heal seemed to have worked, but after a couple of weeks the pain came back, and I was at my wit's end. That's when I met my dear friend Conny. She looks after the boys from the football club in my village, and she started by giving my Achilles tendon a massage every week. After a while I was able to walk long distances with hardly any pain. However, walking such a large distance as the WHW in Scotland was a totally different matter. As you all well know, here in my backyard, in my country, everything is flat and there are hardly any rough paths. So what seemed a real challenge in December started to freak me out. Was this going to be a dream come true or my worst nightmare?
Immediately after the plane landed on Glasgow Airport in August, I felt like I was coming home. I had this feeling on my very first time in 2009, and it grows stronger every time I visit Scotland. In 1964 Paul Simon wrote the song Homeward Bound and that song describes exactly my feelings for Scotland. Every time I visit Scotland I feel Homeward Bound.
The rough landscape, the mountains, the amazing spots, and the nature of this country impresses me over and over again. Maybe it's because there's no greater contrast then coming from 13 feet below sea level up to the mountains!
Before we started our walk, we stayed a couple of days in Glasgow to get used to walking up and down and to inhale the beauty of the city. Again it brought to mind my pre-Peaker trips there. Over 10 years I have seen the city change, and it's still changing. I think they are trying hard to make it a sparkling vivid town, and they seem to be succeeding. Whereas Edinburgh is a beautiful city with a lot of ancient history, Glasglow becomes a capital with both history and modern culture side by side. I love it! That's why I thought this would be a good start of our holiday.I showed my love all the beautiful spots in Glasgow. We went to Kelvingrove museum, the Botanic Gardens and the Cathedral, but also walked the Mural trail in the city of Glasgow.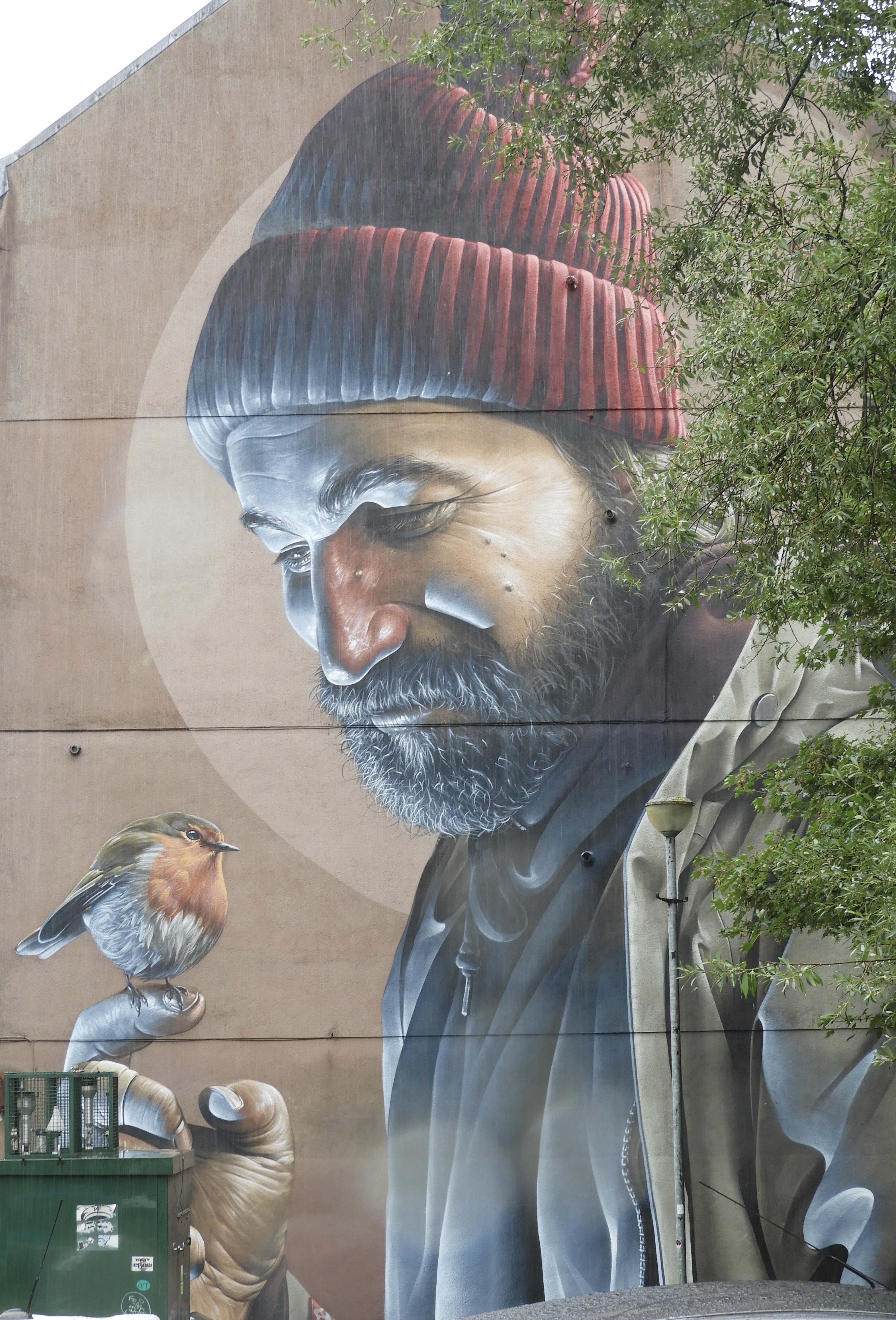 This walk shows you a lot of street murals on buildings and streets. They help to rejuvinate streets and revitalise buildings that are not the most beautiful anymore. It kind of brightens up the streets. They impress me. I always wonder how anyone could be so gifted to draw such a nice things. We walked up to Pollok house, just outside Glasgow. I had hoped that the famous picture by El Greco, the Lady In A Fur Wrap, was back in the house. Unfortunately luck was not on my side for the second time. She wasn't there when I visited Pollock House last year. This means I have to visit the place for a third time. I don't mind; it's a place that's so beautiful.
We ate with another Dutch Peaker and her husband at the Oran Mor. Such a nice place and to us a bit ironic. My love has a long and negative past with the church and eating in a place that once was a church is almost ironic. We also looked for lovely new restaurants to eat and drink. Glasgow has a lot of nice places to eat. If you go to Glasgow, one of the things you should definetly do is pay a visit to the Ox and Finch for a delicious meal. It is a nice little restaurant at Sauchiehall Street where they serve wonderful tapas and nice wines. The staff is very friendly, but make sure to make a reservation in advance for they are busy every night of the week. Our hotel was across the street, and every night we passed the restaurant there wasn't a table free. We managed to eat there twice, however.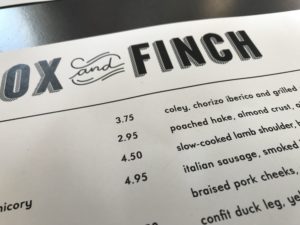 And so our first days in Glasgow came to an end. Though I was a returning visitor, this trip was different. This time I was a Dutch Peaker in Glasgow with a challenge ahead of me and a promise to fulfill. I enjoyed every single minute of the visit. Being in Glasgow confirms that home is not a place but a feeling. When it comes to Glasgow, for me it's the place and the feeling!
The next blog about my trip will be: My challenge of a Peaker's Present.